9 Celebrities with Severe Knee Joint Pain
< Back to the news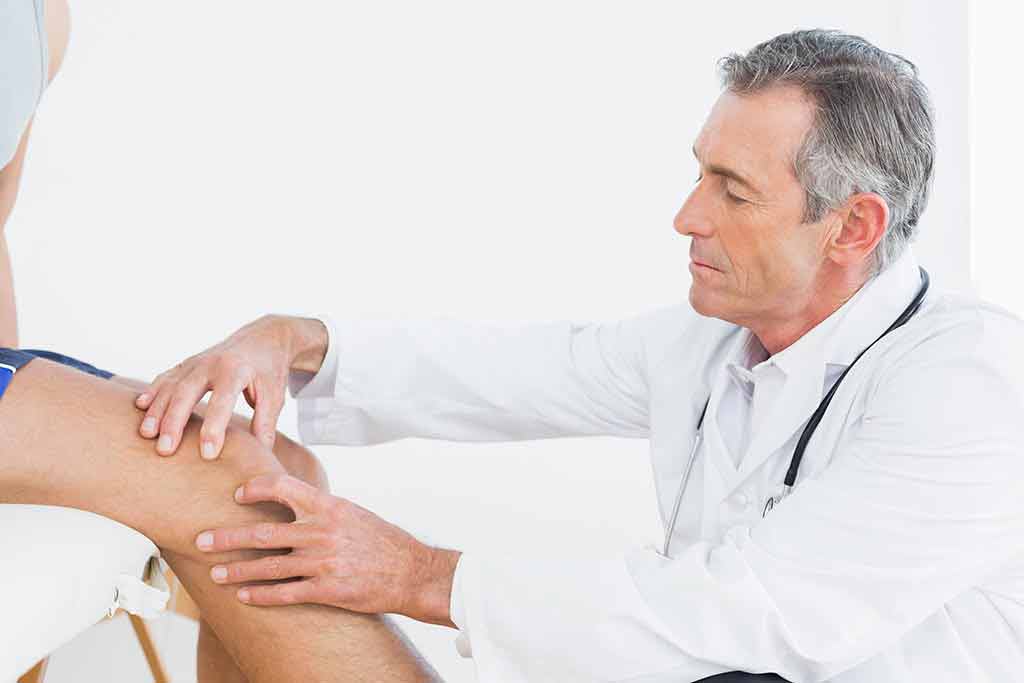 Posted:18/12/2019
Celebrities are people too. And as such, their bodies suffer from pain and disease like the rest of us. As actors, athletes, and more, the celebrities on this list are no strangers to knee joint pain. Though some may try to hide it, many step forward and use their fame to help others who suffer from similar conditions. They share their stories and the treatments they have used, from regenerative medicine to total knee replacement surgery for their chronic knee joint pain.
Robbie Coltrane
Known for his iconic role as Hagrid in the Harry Potter movie franchise, Coltrane was diagnosed with severe osteoarthritis in one of his knees. His pain is so bad at times that he relies on a wheelchair for mobility. Osteoarthritis is the most common form of arthritis in the UK, affecting more than 9 million people.
Shaquille O'Neal
Very tall people are more likely to develop arthritis than others, especially in their knees and ankles. At just over 7 feet tall, Shaquille O'Neal's large frame puts a lot of pressure on his joints. He has been suffering from osteoarthritis for over a decade now.
Steven Tyler
Strutting and rocking on stage likely led to Steven Tyler's severe knee pain. He told the Rolling Stones his "knee is giving out" and shortly after had a total knee replacement surgery. Before his knee replacement surgery, he had tried ACL reconstructions, but they didn't give him the relief he was hoping for.
Tiger Woods
After ACL surgery on his knee, the PGA all-star Tiger Woods developed arthritis in his knee. Knowing more surgeries would take him out of his golf game for months, Woods turned to Platelet Rich Plasma therapy (PRP) to relieve his pain and improve his mobility. PRP is non-invasive and requires little to no down-time, so it is an ideal option. The injections worked so well that he turned to them again for an Achilles tendon injury
David Prowse
David Prowse played one of the most well-known movie roles, even though you may not recognise his name. Prowse is the man behind the black mask and the body to James Earl Jones' voice as Darth Vader. Like Shaq, his extreme height likely caused his osteoarthritis, which he has battled since he was thirteen. Though his doctors recommended swimming at the time, he chose to strengthen his knees through weight lifting. His dedication led him to three British heavyweight championships.
Jane Fonda
Jane Fonda had had more than cosmetic surgery to keep her feeling young. In addition to a hip replacement, Jane Fonda has also had a knee replacement at the age of 71. She joked with the Guardian that there is "more metal in me than a bionic woman, but I can still do Pilates.
Michael Douglas
Michael Douglas is best known for his starring role in Fatal Attraction, and his father, Kirk Douglas, will always be known as Spartacus. But the famous father and son have more in common than Hollywood box office success; they have both undergone knee replacement surgery.
Caitlyn Jenner
Caitlyn Jenner has lived with osteoarthritis for over twenty years. The former Olympian is putting off a knee replacement as long as possible. She has modified her lifestyle and encourages others to do the same, "If you can't continue playing [a sport you love], find another passion, go out there and look for another sport. Find something else to do.
Theo Walcott
What list of famous knee injuries would be complete without a professional footballer making the grade? Whilst playing for Arsenal in the FA cup in January 2014 against rivals Spurs, Walcott had to be stretchered off after rupturing his anterior cruciate ligament (ACL). The injury would keep him out of the game for six months and crucially out of that year's World Cup.
If your knees are famous for causing you pain, you can take advantage of the same alternatives to a knee replacement some of these celebrities have. There are non-invasive options to knee replacement, like the PRP injection for knee pain Tiger Woods benefited from receiving.
To learn more, contact us.