Latest Osteoarthritis News and Breakthroughs
< Back to the news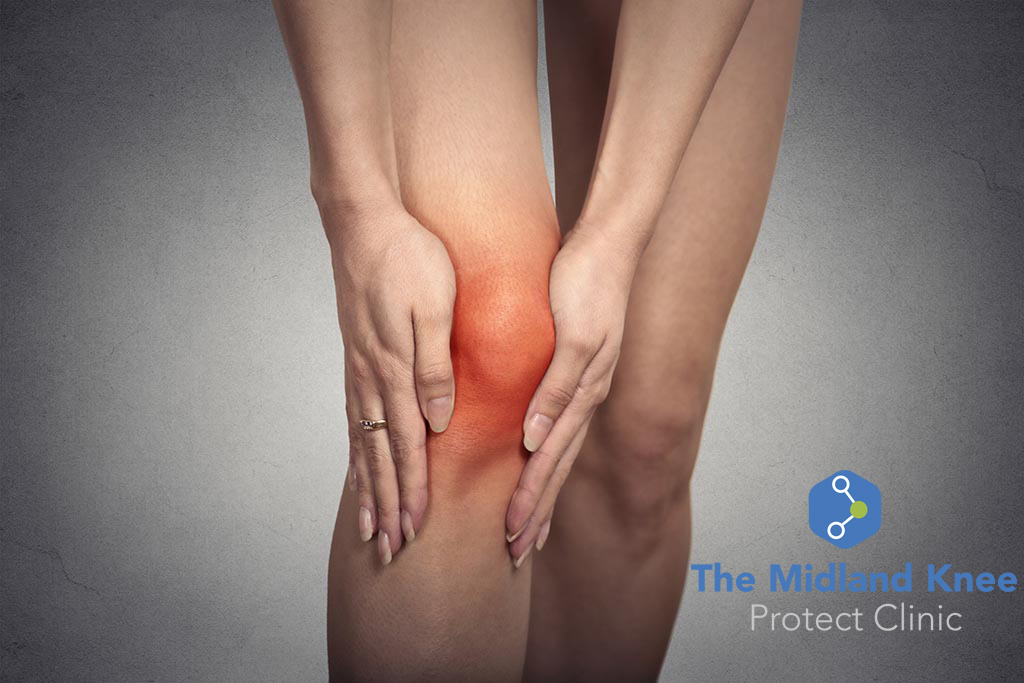 Posted:10/12/2019
The medical world is making advancements in osteoarthritis treatment at an exceptional rate. New breakthroughs, research, and clinical trials are helping to improve treatments for knee joint pain. Such advancements help make alternatives to a knee replacement more and more effective.
Here are summaries of the latest osteoarthritis news and breakthroughs.
First-Ever Complete Look at Joint Pain
Oregon State University researchers made a giant breakthrough that will apply to all kinds of treatments for joint pain and give a better understanding of osteoarthritis. The researchers developed a "sophisticated scanning technique" that enables scientists to clearly see what is happening to joints at the cellular level.
Until now, many treatments have had to be formed based on theories and trial and error. While that may seem ineffective, many medical treatments are created in such a way with excellent results. But now, being able to clearly see what causes the pain can catapult existing treatments to a new level of effectiveness. Research using this scanning technique will likely lead to new treatments, as well.
The now-obsolete scanning methods obscured samples because they relied heavily on radiation. The new scanning technique uses a low dose radiation X-ray that doesn't compromise the samples. It was believed that a complete look of intact, loaded joints was unattainable, but the OSU researchers proved everyone wrong.
$300,000 Research Grant Awarded for OA Treatment
The American Medical Society for Sports Medicine (AMSMM) announces recipients of $300,000 research grant for OA treatment. The grant was awarded to a team of AMSSM clinicians and researches located at the University of Rochester, the Shirley Ryan AbilityLab, and the University of Florida. This team will use the grant to study the treatment of musculoskeletal conditions using cooled radiofrequency ablation (CRFA) technology.
What is CRFA technology, and how will it help osteoarthritis patients?
CRFA technology targets sensory nerves responsible for sending pain signals. Initial studies have shown encouraging early results. But more research is needed to determine how CRFA technology can best be used to help doctors provide exceptional care to their osteoarthritis patients. This grant will be supporting such research for the next two years.
Under Development: Patient-Specific 3D-Printed Meniscus
New research lays foundation for patient-specific 3D-printed meniscus. The meniscus plays a large role in the stability and functionality of the knee joint. It is cartilage that acts as a shock absorber between the thigh bone and shin bone. A lot of knee joint pain is caused by wear and tear or injuries to the meniscus.
Research on meniscal implants has been surprisingly limited. The US Food and Drug Administration only approved the first artificial meniscus based on clinical trials a few months ago in September 2019. Researchers from Singapore and Japan are now making up for the lost time.
Singapore University of Technology and Design's Medical Engineering and Design Laboratory collaborated with the University of Miyazaki's Biomechanics Laboratory and published their results in IEEE. Using computational modelling and simulation, this multi-national team has paved the way for custom-printed meniscus. The better a 3D meniscus fits the patient, the better the results —and relief— they should experience.
The computational model they developed can also shed light on the development of knee osteoarthritis. The model can show how the wear and tear or injury of meniscal tissue is causing physical stress and knee pain. By doing so, doctors and patients will be more informed when considering alternatives to knee surgery and knee replacement.
$590,000 Awarded to Study Minimally Invasive Treatment for Meniscal Tears
The Geneva Foundation recently awarded over half a million dollars to the Kessler Foundation to study an experimental minimally invasive treatment for meniscal tears. Over three years, the Kessler Foundation study will gauge the effectiveness of injecting adipose tissue into damaged menisci.
This minimally invasive procedure takes adipose tissue from the patient's abdomen and injects it into that patient's damaged meniscus. As a form of biologics, the treatment's use of the patient's tissue minimizes the risk of complications as well as increases the chance of effectiveness.
The Kessler Foundation has designed the study around injured active-duty military personnel. Meniscal tears are one of the most common knee injuries in the military that lead to temporary or permanent separation from duty. This study will help determine if this minimally invasive treatment joins the list of effective alternatives to knee surgery and knee replacement for its military and civilian participants.
Hopefully, the study will have positive results that will benefit both soldiers and civilians alike.
To learn more about alternatives to a knee replacement and effective treatments for knee joint pain, visit The Midland Knee Protect Clinic online or contact us today.