Sutton Coldfield podiatrist hails new treatment for knee arthritis
< Back to the news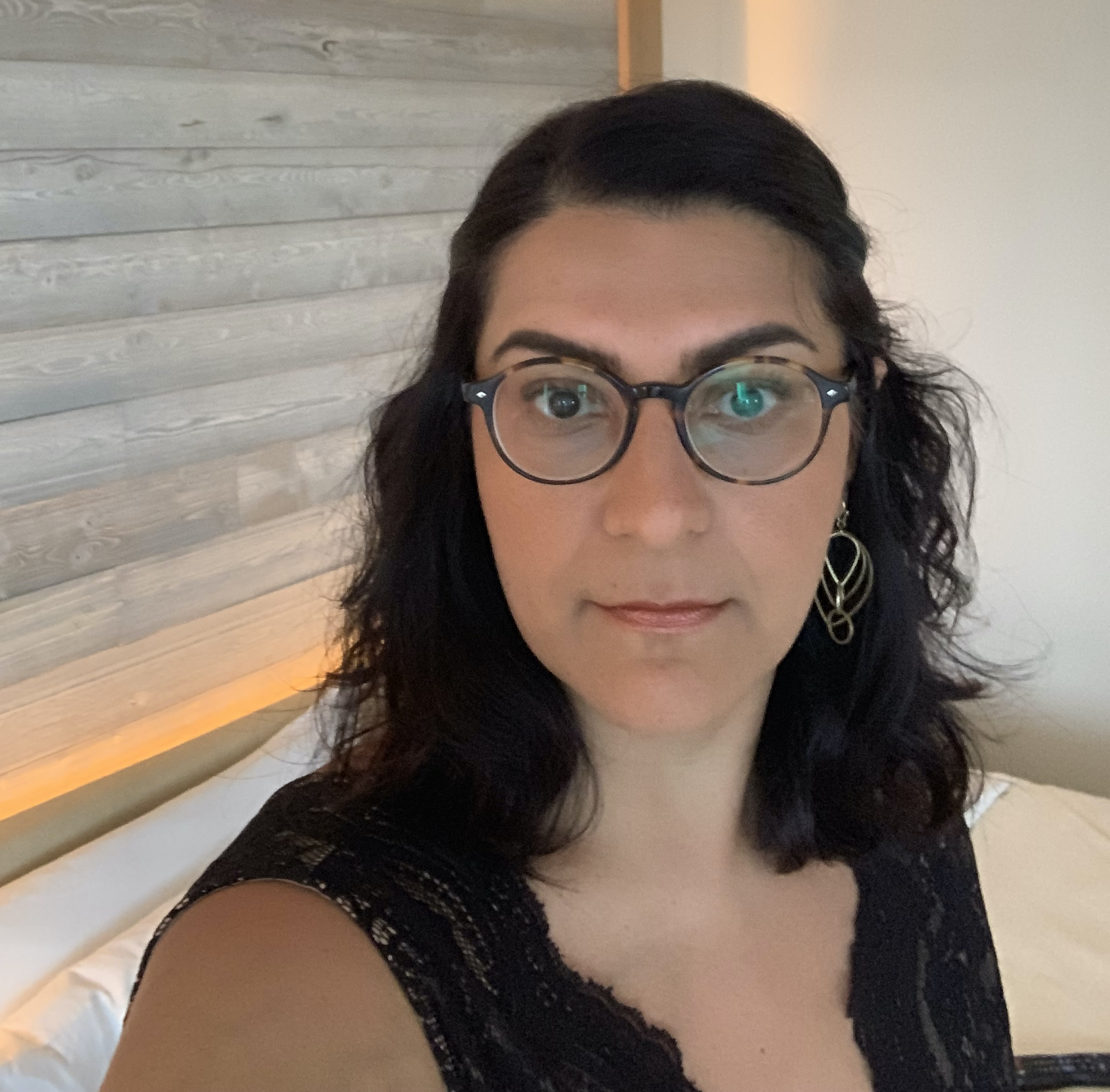 Author:
Posted:28/07/21
A 43-year-old podiatrist from Sutton Coldfield who suffered from crippling knee pain is relishing her new lease of life after 'game-changing' biologics therapy1.
Zobia Urfi is among a growing number of people benefitting from nSTRIDE®, which uses healthy extracts from patients' own blood to uniquely target the causes of osteoarthritis as well as treating pain.2
Targeted at patients with mild to moderate knee osteoarthritis3, a single nSTRIDE® injection can provide effective pain relief and improved knee function for up to three years4 – allowing people like Zobia to get their lives back on track.
A strenuous job alongside being an active Mum-of-one was taking its toll on Zobia's knees. The specialist podiatrist said: "My job involves a lot of squatting, kneeling and sitting on the floor to help patients. I always felt very stiff and in a lot of pain, but I learnt to just push through it.
"Mornings were very hard, but being a mother to a young daughter meant I had to keep moving. Nights were also getting regularly disrupted as bending my knee while sleeping caused me a lot of discomfort.
"I found the stiffness and pain meant I couldn't walk my dogs as much. As I'm young it was very hard, and I was in denial about the problem for years."
Once osteoarthritis pain starts it is hard to stop. The condition affects nearly 1 in 5 adults aged over 45 years in the UK5, but can also affect younger people like Zobia.
After being diagnosed, Zobia had two knee arthroscopies and physiotherapy but was still in debilitating pain. After discussing alternatives with her consultant at the Midland Knee Protect Clinic in Solihull, she decided to try nSTRIDE®.
Developed by Zimmer Biomet, the groundbreaking therapy is designed to treat the pain and target the inflammation which drives cartilage degradation and destruction in osteoarthritis6.
Anti-inflammatory proteins and anabolic growth factors7 were taken from Zobia's blood and, after being concentrated in a centrifuge, injected back into her knee.8
Zobia said: "The process was very easy and smooth. nSTRIDE® took the harshest pain away immediately, it was amazing. I felt like my knee had a cushion inside it! After about three months it was much better and after six months, I became completely pain free."
Over a year after the injection, Zobia remains pain-free. She added: "I can walk up and down stairs easily, bend my knee, walk and straighten the knee when sleeping without a pillow in between my legs. I am also now back walking, jogging and cycling which I used to love doing.
"I will eventually need a joint replacement, but I am too young for this type of surgery now, so the nSTRIDE® treatment allows me to enjoy my life now, with my young family."
The Midland Knee Protect Clinic provides tailored treatment and support for patients with wear and tear joint pain. It has performed over 200 nSTRIDE® injections, and demand is growing as people face long treatment delays because of the Coronavirus pandemic.
Clinic Lead and experienced Orthopaedic Consultant Mr Jamie Arbuthnott said: "Living in chronic pain can not only have a huge impact on your physical health, but your mental health will be badly affected too. It is great to see the effect the treatment has had on Zobia's life.
"nSTRIDE® is a more sustainable solution than most of the other options currently available to people living in the treatment 'gap'. It is the first time we have seen a treatment with solid evidence behind it and I think that over time it will drastically reduce the number of knee replacement operations we are performing."
Knee pain is the reason for around 60,000 GP appointments every day in the UK9 and 23 per cent of all people over the age of 50 report severe knee pain.10
A knee replacement is the common surgical solution, but with the UK's average age for a total knee replacement being 69 years11, there can be a long, painful gap between when non-surgical treatments stop working and a patient is suitable for a knee replacement.
This treatment gap is likely to get wider because of the Coronavirus pandemic which has significantly increased waiting times for non-urgent surgery12, leaving many more people having to endure the damaging and debilitating consequences of crippling knee pain.
Mr Arbuthnott added: "By having a dedicated clinic for people with knee osteoarthritis we can ensure they get the speedy diagnosis and appropriate treatment at every stage of their disease".
1 nSTRIDE® Autologous Protein Solution Treatment (zimmerbiomet.tv) ZB Lit No. 1901
2 nSTRIDE® Autologous Protein Solution Treatment (zimmerbiomet.tv) ZB Lit No. 1901 3 IFU (01-50-1489)
4 Kon E. et al. (2018): Two-year clinical outcomes of an Autologous Protein Solution injection for knee osteoarthritis. ICRS 14th World Congress.
5 Osteoarthritis in Young, Active, and Athletic Individuals Clin Med Insights Arthritis Musculoskelet Disord. 2014; 7: 27–32.
6 Matuska A, O'Shaughnessey K, King, W., Woodell-May J. (2013): Autologous solution protects bovine cartilage explants from IL-1. and TNF.-induced cartilage degradation. Journal of Orthopaedic Research. 31(12):1929-35.
7 Research Joint Replacement / Knee Pain Knee Pain Overview. Knee Pain Overview: Knee Surgery, Partial/Total Knee Joint Replacements. Biomet, n.d. Web. 11 Aug. 2014. http://www.biomet.com/patients/knee_overview.cfm
8 IFU (01-50-1489)
9 https://www.keele.ac.uk/media/keeleuniversity/ri/primarycare/bulletins/ MusculoskeletalMatters1.pdf
10 https://www.birmingham.ac.uk/Documents/college-mds/haps/projects/HCNA/ 08-CHAP82.pdf
11 National Joint Registry Annual Report 2019
12 Current BOA position regarding elective activity, waiting lists and restart which will have positive results for individual health and reduce the impact on NHS, social care and the economy."